Course Venues


Euneos choice of venues is based on two essentials: delivering professionalism and assuring personal well-being in order to warrant enjoyable course experience.


Tallinn, Estonia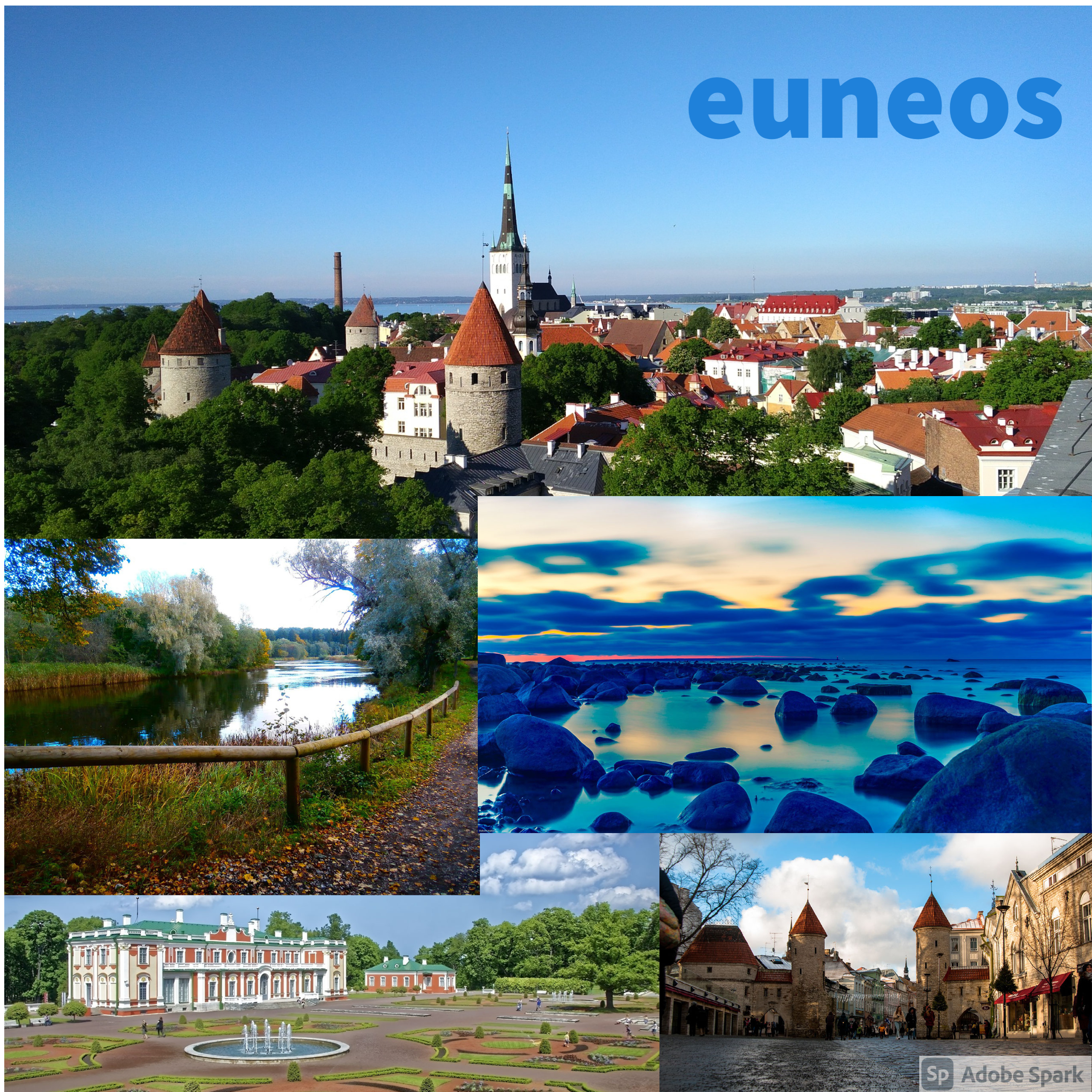 Description
On one hand, Tallinn is one of the best preserved medieval Hanseatic town centers and the most digitally advanced society on the other. This concordant mix of old and modern forges unique sceneries for enjoyable strolls especially when street graffiti art becomes part of it. A quick getaway to the nearby cultural and architectural crowd-pleasers will make your stay in this idyll unforgettable...
Course Venue
Tallinn University is located in the center of Tallinn, next to Kadriorg Park and the Tallinn bay, at Narva Road 29 where most of the educational, research and creative activities can be found. Only a few areas of study are located outside the main campus. Course trainings will take place in Astra building.
Accommodation
Bookings can be made directly to the hotel or through booking sites like booking.com, Tripadvisor, Expedia, Trivago and others. Booking sites offer search for hotels, apartments and bed and breakfast.
Recommended hotels:
Connections
Tallinn airport is located only 4 km from the city center. You can get from the airport to the city center and back by bus No.2, tram or taxi.
Tram line no. 4 stop is located on the city side of the passenger terminal of the airport.
Airport bus stops are located at the city side of the passenger terminal next to the tram stop.
There are official taxi partners of Tallinn Airport whose cars will be waiting for passengers right in front of the terminal doors.
Catering options
You have your KA1 grant budget for your accommodation including meals. At the university venue, there is a cafeteria, so lunch can be provided there. The courses will include time for relaxing coffee breaks, tea and special moments for cultural exchange. You are welcome to share something from your country and culture.
Recommendations for restaurants:
Close to Tallinn University
Villa Thai (Asian food, Vilmsi 6)
Faeton (Azerbaijani food, Köleri 2)
Nop (Estonian fusion/organic cuisine, Köleri 1)
Riis (Asian food, Tina 21)
Faehlmanni cafe (Faehlmanni 18)
Salt (Vase 14)
Asian Fair (Chinese food, Tuukri põik 3)
Close to city center (Park Inn Central & Tallink City Hotel)
Vapiano (pizza & pasta, Hobujaama 10)
Must Puudel (Müürivahe 20)
Pizzeria Basiilik (Hobujaama 5)
Café Moon (modern Russian cuisine, Võrgu
Lee Resto (modern Estonian fusion)
Telliskivi area
F-hoone (modern Estonian fusion)
Kolm sibulat (modern Russian fusion)
Balti jaama turg (a nice farmers market with lots of food stalls)
To see...
You will find many famous sights in the central part of Tallinn, such as the Old Town, Kardiorg Park, Tallinn Port and much more. Whether you have a refined taste of a gourmet or you will rather enjoy a tasty bite of street food, Tallinn is the best place to pleasure your taste buds by taking a culinary excursion at Pärnu Museum, Open Air Museum and many other food festivals. In other words, Tallinn is the best place for food lovers where you can enjoy the best of the culinary world for less. After a nice meal, one can enjoy one of the five seasons in Estonia by roaming in the untouched nature and breeding the cleanest air, enjoying a hike, horseback riding , birdwatching etc. Estonia is proud of its quality labels and it is considered to be the green travelers' paradise! Tere tulemast!