Learn the latest skills
The Tech Toolbox for teachers course offers you a practical hands-on use of a wide and varied range of digital learning tools and platforms to create effective and engaging teaching and learning resources.
Modern visionary educators need to have a a "Tech Toolbox" overflowing with a full range of digital equipment to create, distribute and assess high quality pedagogical resources that provide the opportunity to accessed on any device and with availability of anytime learning built in.
This course aims to delve into the world of amazing tech tools and use them in a range of innovative scenarios and project that extend the skills and knowledge of the participants and challenge conventional thinking on curriculum delivery.
If this was the case before January 2020, and many people advocated that it was, then now as a result of the challenges faced by everyone we must strive to provide equality of opportunity and digital equality to all participants in education whatever the age and mobility of those involved.
The added value of the course is that it offers partner search possibilities for KA1, KA2 and eTwinning activities.


Upskill your organization
Target group are educators with a vision of using technology creatively and effectively in primary and secondary schools: the school management, teachers and all other non-teaching experts and staff working in school education and VET.
The aim of the course is to investigate and use as many of the innovative, sustainable, effective and efficient digital tools that are available to enable clear and concise curriculum delivery:
Classroom platforms

Communication systems

Assessment games with games, quizzes and self marking forms.

Resource creations through online books, papers, films, photographs and interactive digital documents

Lots of different online tools to generate innovative approaches to a range of curriculum areas

Transition from non-digital to digital educational approaches

Sharing ideas and thoughts in real time collaboration projects

Evaluating, assessing and sharing technological approaches
The course methodology idea is to replicate the vision behind the idea of a "Tech Toolbox for Teachers". In other words, to use technology to create a comfortable learning environment in which individual tasks are completed added to the focus of ensuring that group collaboration takes place on and off site in order to take advantage of the local surroundings and the advantages that digital learning enables us to do. Participants are given time to develop these outputs and the trainers coach and support them throughout the week, if necessary even long after courses have finished as a follow up.
Earn a certificate
The course participants will get a Certificate of Active Attendance.
The competences acquired will be validated by the course organisers on the Europass mobility.
What makes Euneos the leading course provider in Europe?
Euneos consistently has regards to challenges and retaliates by offering multiple options for quality courses to its clients following the Quality Standards for courses under Key Action 1 as required by the European Commission.


On-site courses
The Tech Toolbox for teachers course takes place in Thessaloniki, Greece, Benalmadena/Malaga, Spain and Porto, Portugal. Tech Toolbox for teachers are 7 day courses that start on Sunday afternoon and end on Saturday at 13:00 o'clock.
> on-site course programme
> planned courses
9-15 October 2022, Thessaloniki Greece

23-29 October 2022, Porto, Portugal

14-20 May 2023, Thessaloniki Greece


Euneos has an international team of trainers who are the most experienced in the field of their expertise. Meet Euneos' trainers for the Tech Toolbox for teachers course:

Peter Rafferty
Primary teacher in Green Park Primary, Liverpool (UK).
Presenter and trainer in UK and Europe


His school was at the forefront of the UK educational blogging revolution and has influenced, guided and led the way in which schools have used blogging as a platform to engage locally, nationally and internationally.
Euneos' choice of venues is based on two essentials: delivering professionalism and assuring personal well-being in order to warrant enjoyable course experience.
Thessaloniki, Greece
Classroom in My Back Pocket course takes place in the beautiful city of Thessaloniki on the coast of the Aegean Sea. Besides the picturesque sea sights, some of the famous sights of Thessaloniki include the Roman Rotunda mausoleum that was converted into Saint George's Church, The White Tower: Relic of the Byzantine-Era Ramparts, Church of Saint Demetrius, Ano Poli, Byzantine Walls and much more. If you enjoy hiking and nature, make it a day with one day trip to Mount Olympus. Yet, on the top of it all, we warmly recommend a visit to the sacred Meteora Monasteries built over mesmerizing 300 meters high rock formations which were proclaimed a UNESCO World Heritage Site.
Once in Thessaloniki, besides the olives and ouzo as starters, some of the delicacies everyone should try include sesame bagel - koulouri Thessalonikis, the world famous spanakopita, souvlaki or pita gyro sandwich and for a dessert, a good choice is a piece of baklava, a chocolate covered tsoureki or a bougatsa - custard cream filled croissant pastry. Καλώς ορίσατε!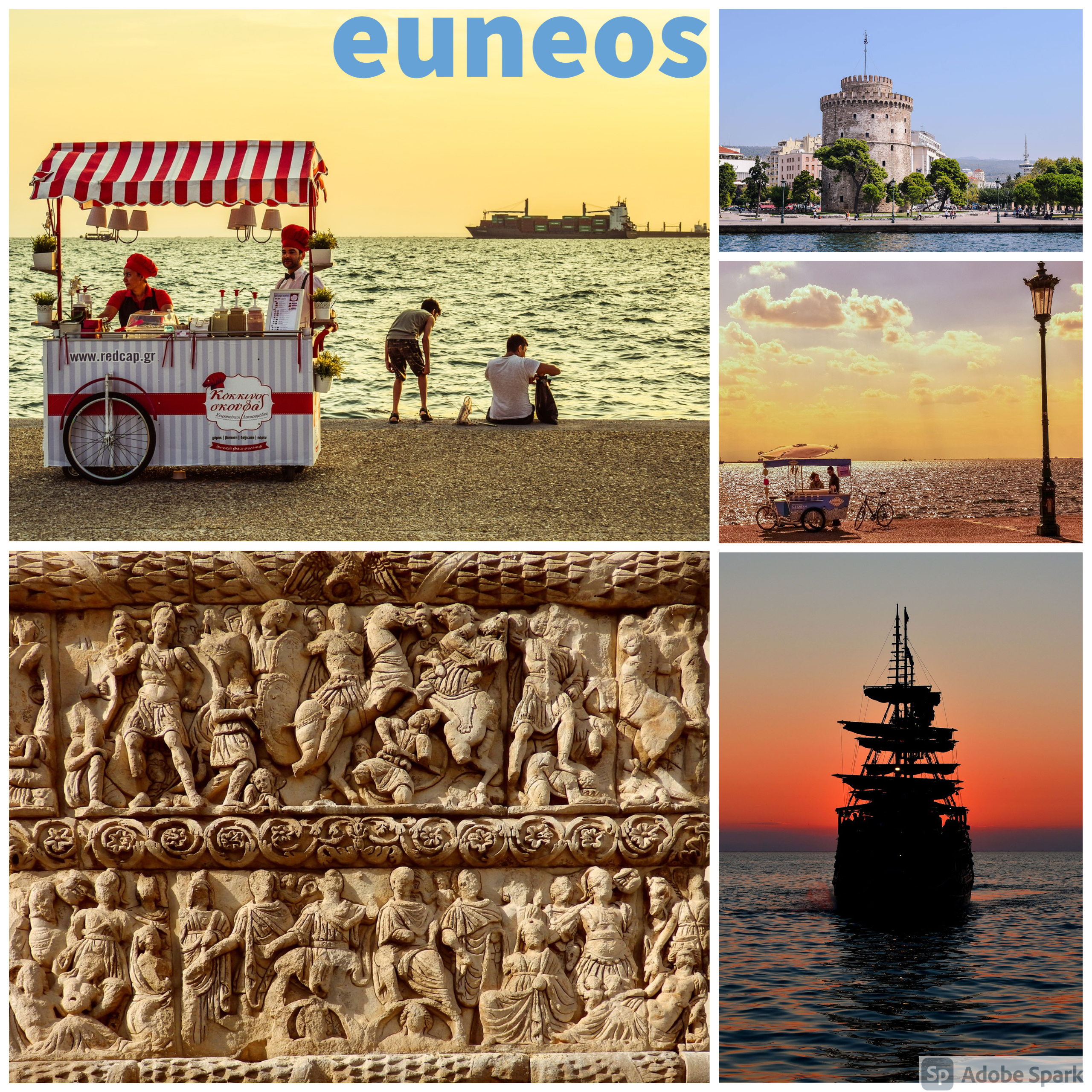 Porto, Portugal
Santa Maria de Feira known for the Castle of Santa Maria de Feira is 23km from central Porto. Besides this historical landmark, another attraction is the Viagem Medival em Terra de Santa Maria, the medieval fair, where alongside the back in time travel like experience, one could satisfy many other senses with great food, wine and music. Other attractions worthy of your time are the Museu Convento dos Lóios, Zoo de Lourosa, Museu de Papel and other. As of traditional food delicacies, we warmly recommend the runny mountain cheese Queijo da Serra de Estrela, Francesinha sandwich, slowroasted Sandes de pernil or Bachalau cod fish combined with the world famous Portugese wines. Bem-vindo!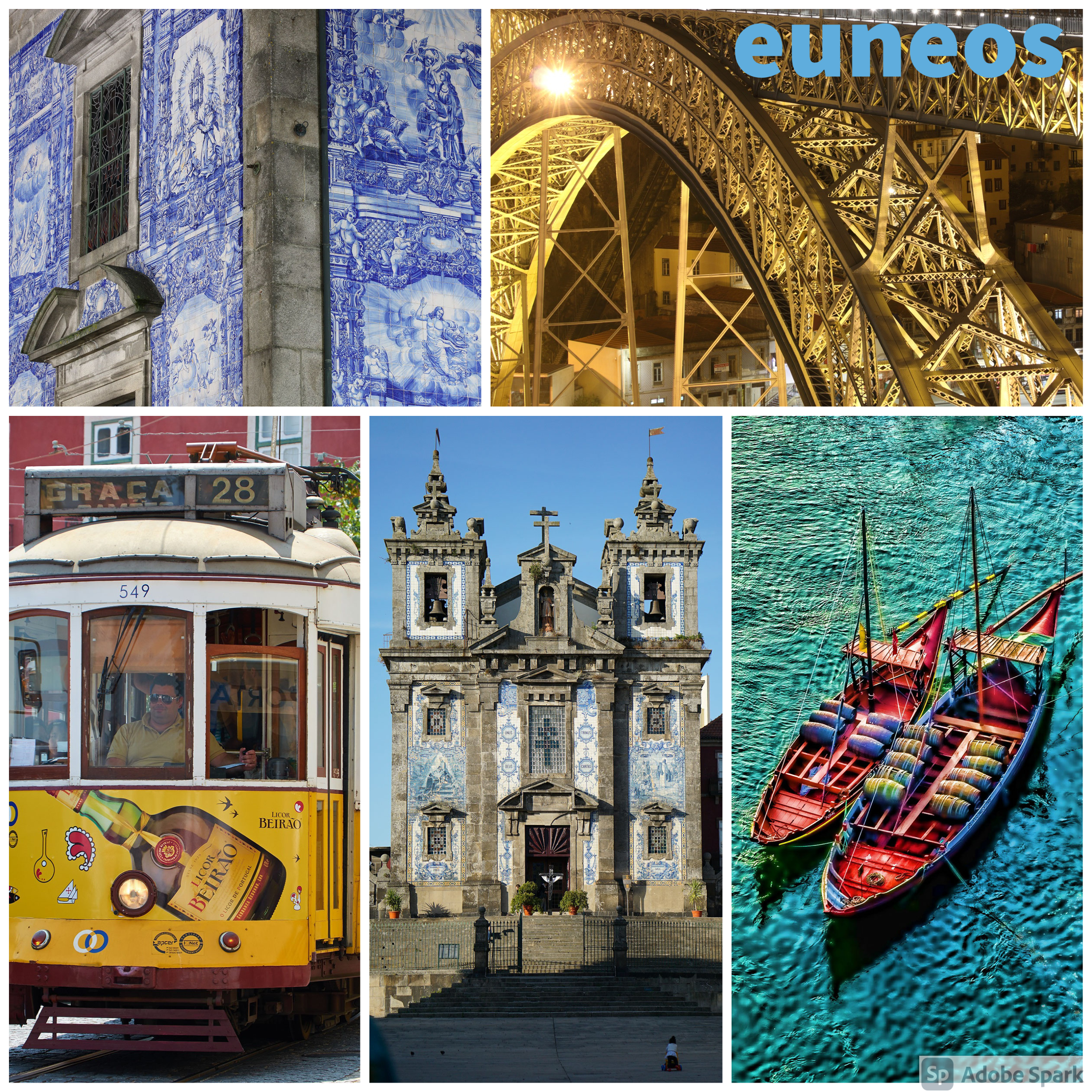 Benalmadena, Spain


The course takes place at Sensara, Benalmadena located at Calle Arroyo Hondo, 29639, Benalmadena only 20 minutes walking distance from the picturesque Benalmadena Pueblo and a 20 minute drive from the famous Costa Del Sol in Benalmadena. The premises we use have several working areas enabling more interactive approach. The venue provides private WIFI with a strong internet connection. There is a restaurant on site for coffee breaks and lunch.The majestic sun of Andalusia enriches the taste of the paella, local tapas, the matured manchego cheese, the sizzling pil-pil and many other delicacies. Its deep warmth can be particularly tasted in the sweetness of the Malaguena wine.The remarkable city of Malaga is only about 18 km away. The birthplace of Picasso, the Alcazaba, Teatro Romano, the Cathedral, Centre Pompidu, Picasso Museum, Parque de Malaga, Puerto Malaga, Semana Santa processions and many more are spectacular experiences that take the breath away...