Learn the latest skills
"High-quality coaching in schools supports professional development, leadership sustainability and school improvement"
Niewerburgh, 2012


"Learning to be a coach or mentor is one of the most effective ways of enabling teachers and leaders to become good and excellent practitioners"
Curee, 2005


"Coaching in education is driven by a desire to make a difference to student learning. Coaching in education is important in the quest to ensure that there are sufficient future leaders in the system to secure succession"
Creasy & Paterson, 2005
The Coaching in schools course is the right support to any educational system which aims at boosting the learning experience for everyone in the organization by introducing educational coaching.
The importance of coaching in education has extended in recent years with a notable increase in coaching activities in this sector. The aim is to challenge students and educators to achieve more of their potential.
Bresser and Wilson (2010), define coaching as "empowering people by facilitating self-directed learning, personal growth and improved performance". When it comes to the specific field of education, Niewerburgh (2012) defines educational coaching as "a one-to-one conversation focused on the enhancement of learning and development through increasing self-awareness and a sense of personal responsibility, where the coach facilitates the self-directed learning of the coachee through questioning, active listening, and appropriate challenge in a supportive and encouraging climate". According to him, two important matters, amongst other, accompany coaching in education: first, the importance of positive psychology and harnessing the energy and positive thinking within the organization and second, involvement of all actors of the educational community and enhancement of the learning experience for everyone: students, staff and parents. This course will show you how to do so!
During the course, you will learn about practical employment of several coaching approaches and get acquainted with different coaching models and tools which have been successfully used by schools. Additionally, the course will be an opportunity for school leaders and all other actors in the educational community to get to know the available tools for continuous improvement.
Upskill your organization
Target group are the school management, teachers, special education teachers and all other non-teaching experts and staff working in school education, adult education and VET. The course covers a wide range of topics:
Understanding the concept of coaching in education
Supporting a culture of change in your organization
Involving staff, students and parents as actors in the learning environment
Developing skills which align with the non-directive coaching approaches:
● establishing rapport and trust;
● listening for meaning;
● questioning for understanding;
● prompting action, reflection and learning;
● developing confidence and celebrating success
Learn how to plan and set goals
Learn how to evoke and enhance progress using coaching approaches and models
Developing coaching competencies for the classroom

Getting acquainted with different coaching models and tools which have been successfully used by schools

Getting to know the available tools for continuous improvement

Learn about the importance of positive psychology and

harnessing the energy and positive thinking
The course methodology aspires creating an output. Working individually or in groups on a concrete product to be used in your own school. Participants are given time to develop these outputs and the trainers coach and support them throughout the week.
Earn a certificate
The course participants will get a Certificate of Active Attendance.
The competences acquired will be validated by the course organisers on the Europass mobility.
What makes Euneos the leading course provider in Europe?
Euneos consistently has regards to challenges and retaliates by offering multiple options for quality courses to its clients following the Quality Standards for courses under Key Action 1 as required by the European Commission.


On-site courses
Coaching in schools on-site courses take place in Tallinn and Benalmadena/Malaga, Spain. Coaching in schools are 7 day courses that start on Sunday afternoon and end on Saturday at 13:00 o'clock.
> on-site course programme
> planned courses
19 - 25 March 2023, Tallinn, Estonia
15 - 21 October 2023, Benalmadena/Malaga, Spain
3 - 9 March 2024, Tallinn, Estonia
13 - 19 October 2024, Benalmadena/Malaga, Spain






Euneos has an international team of trainers who are the most experienced in the field of their expertise. Meet Euneos' trainers for the Coaching in schools course:
Main organiser / trainer

Mart Laanpere, PhD
Professor at Tallinn University, Estonia

Head of the R&D Centre for Educational Technology in Tallinn University

Former mathematics and physics teacher and school principal

Member of board of course provider Euneos, Finland
After working as a mathematics & physics teacher and school principal, he has been involved in teacher education and educational technology research for last 20 years. Mart has been contributing to international research projects focusing on the use of mobile technology and social software in teaching and learning. He is coordinating the training of school teams in the project "Digital Turn towards 1:1 Computing" funded by Samsung (www.samsungdigipoore.ee); and expert in school digital innovation and change.

Signe Vesso, PhD
coach and supervisor
a founding member of the International Supervision and Coaching Institute (ISCI) and was chairman of the board for the first three years. Lecturer in supervision and coaching training.

PhD in Management Sciences, research topic: coaching culture and coaching leadership style

educated as psychotherapist
Signe has been working with organisations more than 25 years. Main topics: teamwork, leadership, developmental conversations, collegial coaching and supervision. Signe has worked mainly in the education, social field and business.
She has published "Handbook: coaching between colleagues" (2020) and set of coaching question cards for managers, coaches, supervisors and teachers (2020).

Kaidi Peets
coach and supervisor
internationally certified supervisor and coach (2006-2009, Germany), level 8 supervisor who passed the ESCÜ quality group,
Estonian Supervision and Coaching Association (ESCÜ ) member of the Ethics Committee
founding member and senior trainer at International Supervision and Coaching Institute (ISCI).
As a coach , supervisor and trainer she combines methods and approaches from systemic coaching and supervision, constellations, solution-focused brief therapy, Appreciative Inquiry, positive psychology and neuroscience. Kaidi works with local and international organisations from a wide range of fields - education, IT, production, financial, startup, retail etc.
Euneos choice of venues is based on two essentials: delivering professionalism and assuring personal well-being in order to warrant enjoyable course experience.
Tallinn, Estonia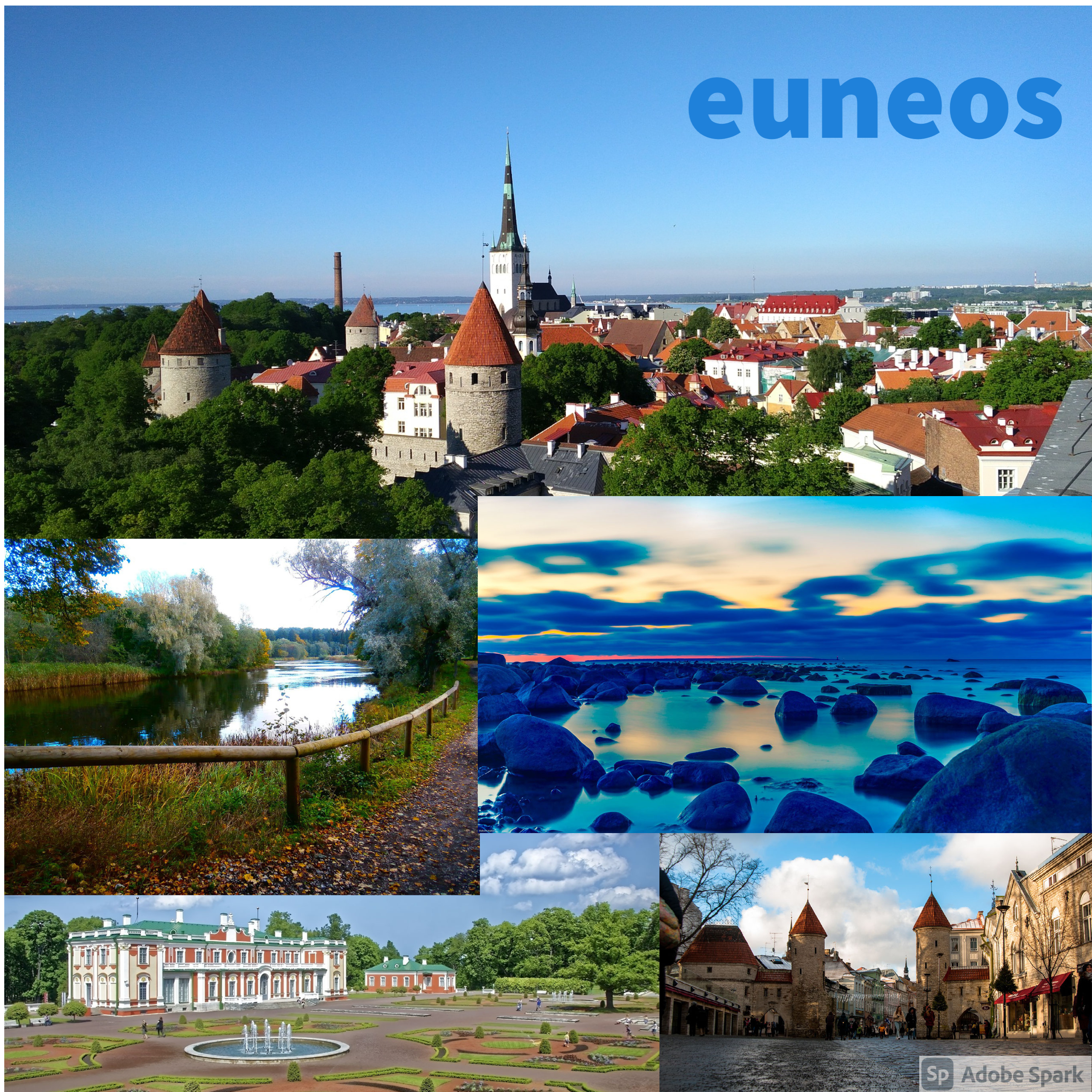 Benalmadena, Spain