Learn the latest skills
In the How to make your school more competent in ecology – focus on circular economy course you will get information about circular economy and things connected to it: sustainable development, megatrends including climate change, future skills, entrepreneurship, creativity and decreasing anxiety. We have had overconsumption in our planet for too long time. Linear economy must be changed to circular economy. In order to create a circular economy society, we need a new kind of expertise, co-operation between silos, development of the operating environment and a general change in attitudes and operating methods. Estonian school education was on top of PISA 2018 in Europe. Professionals, experts and decision-makers, both now and in the future, will play a decisive role in building a new future. Education plays an important role in developing experts. When today's school pupils are ready to enter employment, the debate about the circular economy will no one longer exist; the circular economy will be the only way of operating.


Upskill your organization
Target group are the school management, teachers, special education teachers and all other non-teaching experts and staff working in school education, adult education and VET.
The course covers a wide range of topics that schools need to consider and tackle when introducing circular economy in their school:
To learn about ecological challenges generally, about circular economy and competences for a circular economy.
To learn about mega trends including climate change, future skills, entrepreneurship, creativity and decreasing anxiety.
To acquire skills to develop a new didactical approach by designing a sequence of learning activities with relevant teaching strategies (discussions, role play, games etc.).
To adapt learning to the needs of learners by making teaching, studying and learning processes more adequate to access, participate and accomplish.
To advance educational processes with flexible forward curriculum, based on science. More cross-curricular approach to subjects is what is needed to face ecological challenges, climate change on top.
Decreasing anxiety with positive and realistic visions of future will be emphasized, as well as self-evaluation of one's own personal skills.
To find ways to assess to what extent ecological competences have been acquired in school.
The course methodology aspires creating an output. Working individually or in groups on a concrete product to be used in your own school.
Earn a certificate
The course participants will get a Certificate of Active Attendance.
The competences acquired will be validated by the course organisers on the Europass mobility.
What makes Euneos the leading course provider in Europe?
Euneos consistently has regards to challenges and retaliates by offering multiple options for quality courses to its clients following the Quality Standards for courses under Key Action 1 as required by the European Commission.


On-site courses
The How to make your school more competent in ecology – focus on circular economy on-site courses take place in Tallinn, Estonia. How to make your school more competent in ecology – focus on circular economy are 7 day courses that start on Sunday afternoon and end on Saturday at 13:00 o'clock.
> planned courses
5 - 11 June 2022, Midnight Sun Eco course, Inari, Finland
21 – 27 August 2022, Metsamoisa(bus from Tallinn)/Tallinn Estonia
9 – 15 October 2022, Northern Lights Eco, Inari Lapland Finland

4-10 June 2023 Midnight Sun Eco course, Inari Lapland Finland

20-26 August 2023 Eco course, Metsamoisa/Rakvere/Tallinn Estonia

8-14 October 2023 Nothern Lights Eco course, Inari Lapland Finland
> course fees


Euneos has an international team of trainers who are the most experienced in the field of their expertise. Meet Euneos' trainers for the How to make your school more competent in ecology - focus on circular economy course:
Main organiser / trainer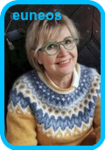 Tuovi Ronkainen
Former principal of Akaa Secondary School

Student in University of Turku (futures studies), future coach

Biology and geography teacher

Project Ambassador of ESHA (European School Heads Association)

Coordinator of Comenius and Erasmus+ projects in many schools

Former network coordinator of Baltic sea Project (National Board of Education)
She has been working on many ecological projects both at the national and international levels. Her special area is future education: how to get a positive approach to the future and how to get the skills to solve wicked problems like climate change.





Euneos choice of venues is based on two essentials: delivering professionalism and assuring personal well-being in order to warrant enjoyable course experience.
Inari/Lapland, Finland
This is a unique opportunity to spot the Northern Lights or enjoy midsummer in Lapland. We warmly recommend that you visit Siida - Sami Museum and Nature Center and the Sami cultural Centre Sajos learn more about Sami culture. An exciting experience are a number of Reindeer farms that you can visit or many other private and custom tours or enjoy the picturesque nature with a number of outdoor activities. If you like new and unique food experiences you can opt for traditional Sami dinner, reindeer specialties, mushroom and fish dishes or go on safari and catch your own king crab. from the Barents Sea. After a 3 hour drive you will reach Rovaniemi, also known as the official hometown of Santa Claus where you can meet Santa in person. We also recommend that you spend one night of your trip in the Snow Hotel or Igloo, it is an unforgettable experience. Tervetuloa!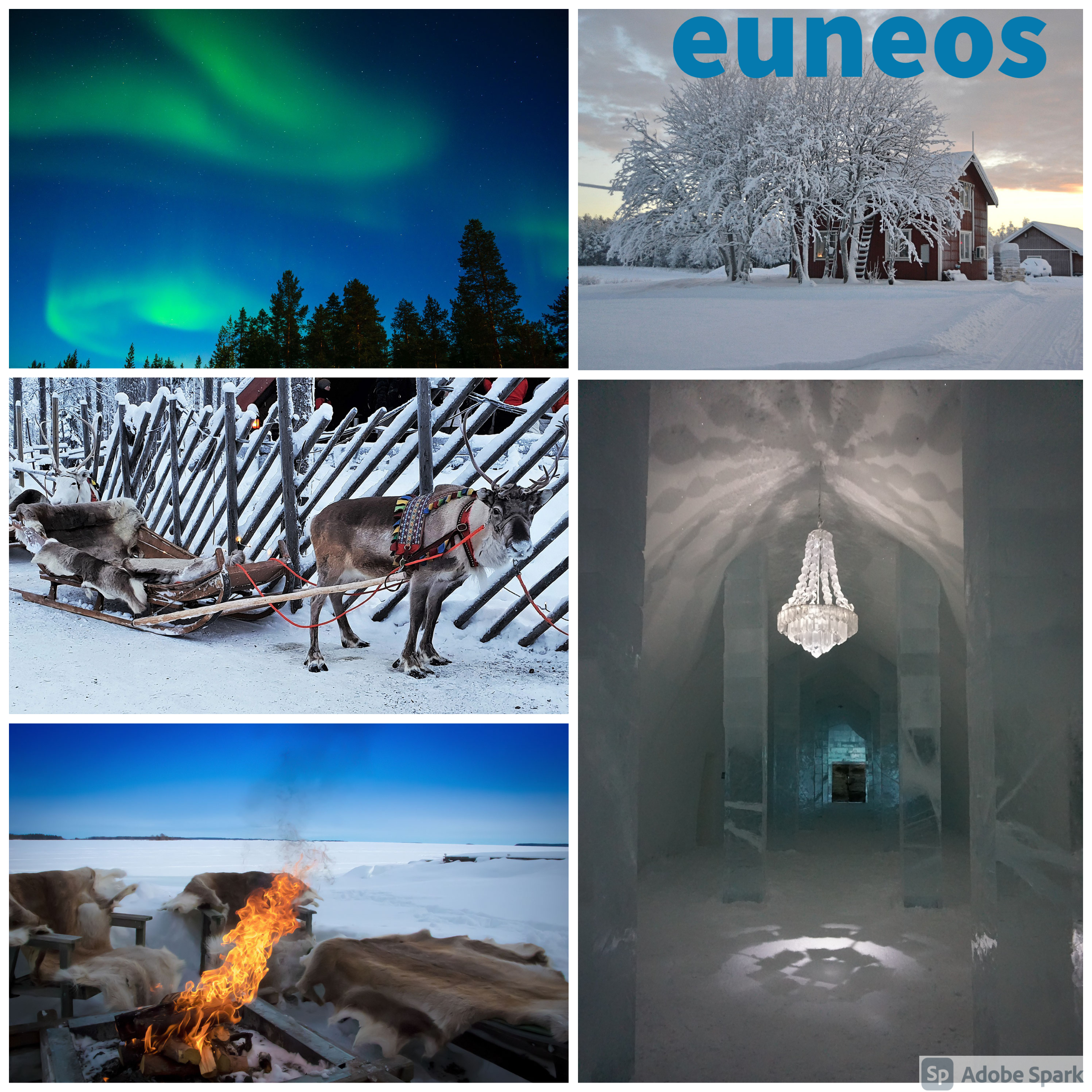 Tallinn, Estonia
The venue for Eco-camp is Metsamoisa ( = Wild Forest) http://www.metsamoisa.ee, a training venue 100 km away from Tallinn. Transport by bus. The course will stay in Metsamoisa ( = Wild Forest) for 1-2 nights, the rest of the time in Tallinn and/or Sagadi Manor (Estonian forestry museum and environmental education centre: https://www.sagadi.ee). Besides the conditions provided for an extraordinary learning experience, you will find many famous sights in the central part of Tallinn as well, such as the Old Town, Kardiorg Park, Tallinn Port and much more. Whether you have a refined taste of a gourmet or you will rather enjoy a tasty bite of street food, Tallinn is the best place to pleasure your taste buds by taking a culinary excursion at Pärnu Museum, Open Air Museum and many other food festivals. In other words, Tallinn is the best place for food lovers where you can enjoy the best of the culinary world for less. After a nice meal, one can enjoy one of the five seasons in Estonia by roaming in the untouched nature and breeding the cleanest air, enjoying a hike, horseback riding , birdwatching etc. Estonia is proud of its quality labels and it is considered to be the green travelers' paradise!