Learn the latest skills
All teachers should be mindful on how they come across to all their students. If you are teaching to serve best and act with powerful teaching for impact this is a course for you.
The Northern Lights/Midnight Sun course: Integrative Practices for Leading the Classroom aims at adopting future skills: creativity, problem solving skills, communication skills, co-operation skills as essential to understanding of true essence of leadership. The target group for this course are teachers all levels interested in skills to support new learning ways, new pedagogies, special education teachers, sport teachers, sport coaches, teacher trainers, teachers evaluators/assessing teachers performance, career officers, educational counselors, school principals and managers (school leaderships) and teachers and sport coaches that are using yoga like exercise and mindfulness as part of their teaching. Some of the main topics of the course cover: Wellbeing in the classroom, in school taking good care of oneself and the others in the community, self-leadership for students & teachers, autonomous teachers and autonomous learners, self-regulation and co regulation between teachers and students cultivate a space of learning, stretching skills and wellbeing, avoiding burnouts for teachers and students and boredom, fostering culture of trust, building on strength, approaching weakness as a development opportunity, celebrating owns success and much more.


Upskill your organization
Target group are the school management, teachers, special education teachers and all other non-teaching experts and staff working in school education, adult education and VET.
The course covers a wide range of topics that schools need to consider and tackle when introducing/enhancing leadership in their school:
Wellbeing in the classroom, in school taking good care of oneself and the others in the community
Self leadership for students & teachers, autonomous teachers & autonomous learners
Self regulation & co regulation between teachers & students cultivate a space of learning, stretching skills and wellbeing, avoid burnouts for teachers and students and boredom
Foster culture of trust (growth) in schools , model for sharing learning and education process teachers-students
Build on strength, approach weakness as a development opportunity, celebrate owns success
Support metacognitive skills in each school subject
Building up WEQ! From IQ to EQ to WEQ
Inclusive education and holistic learning
Combat teachers burnouts ( plan your activity, teach the essential, activate students and share responsibility for learning, joy of learning)
Students as change agents ( activate, listen, empower) cultivate engagement rather than motivation of students ( combat boredom and stress to allow optimum cooperative learning for students and teachers)
Creating environment to expand and stretch skills- conditions for deep learning
Learning from the future, learning agent. Playfulness and creativity- making space for new learning, re- creating the environment as we know.
The course methodology integrates workshops which will include elements from performance arts, contact improvisation, socio (theater) drama, voice work, mindfulness and other embodiment practices and exploring how these practices can be connected with development of competences such as initiative, entrepreneurship (entrepreneurial) , social and civic skills also to support metacognitive competences. The entire process will be based on principles and values of non-formal education and experiential learning. Participants will have a chance to work and self-reflect, peer learning and group learning.
Earn a certificate
The course participants will get a Certificate of Active Attendance.
The competences acquired will be validated by the course organisers on the Europass mobility.
What makes Euneos the leading course provider in Europe?
Euneos consistently has regards to challenges and retaliates by offering multiple options for quality courses to its clients following the Quality Standards for courses under Key Action 1 as required by the European Commission.
On-site courses
Integrative Practices for Leading the Classroom on-site courses take place in Benalmadena, Spain and Inari/Lapland, Finland. Midnight Sun courses: Integrative Practices for Leading the Classroom are 7 day courses that start on Sunday afternoon and end on Saturday at 13:00 o'clock.


> planned courses
Midnight Sun/Northern Lights course Inari Lapland
2 – 8 October 2022, Northern Lights, Inari Lapland Finland
4 – 10 June 2023, Midnight Sun, Inari Lapland Finland.
Special Edition - Benalmadena/Malaga, Spain
13 - 19 November, 2022: Integrative practices for leading the classroom


Euneos has an international team of trainers who are the most experienced in the field of their expertise. Meet Euneos' trainers for the course: Integrative Practices for Leading the Classroom:
Main organiser / trainer

Andreea Gatman
Certified ICF Coach& Team Coach,
Certified Trainer,
MBA in Public Governance MODUL University Vienna,
MES Graz University,
She has an international experience in European projects for over 16 years. She has been an EUNEOS trainer since 2016, organizing the courses like Best Practices Benchmarking, Integrated Curriculum, Coaching Strategies for Schools and new courses like School Development together with Forum Schule Germany, Education Innovation- New Learning Environments and Leadership- Embodiment practices.
Irina Sadakova
Adult education teacher,

Qi Gong practitioner, somatic experiencing practitioner and embodiment facilitator,

MIT graduate from U.lab " leading from emerging future"
Euneos choice of venues is based on two essentials: delivering professionalism and assuring personal well-being in order to warrant enjoyable course experience.
Inari/Lapland, Finland
This is a unique opportunity to spot the Northern Lights or enjoy midsummer in Lapland. We warmly recommend that you visit Siida - Sami Museum and Nature Center and the Sami cultural Centre Sajos learn more about Sami culture. An exciting experience are a number of Reindeer farms that you can visit or many other private and custom tours or enjoy the picturesque nature with a number of outdoor activities. If you like new and unique food experiences you can opt for traditional Sami dinner, reindeer specialties, mushroom and fish dishes or go on safari and catch your own king crab. from the Barents Sea. After a 3 hour drive you will reach Rovaniemi, also known as the official hometown of Santa Claus where you can meet Santa in person. We also recommend that you spend one night of your trip in the Snow Hotel or Igloo, it is an unforgettable experience. Tervetuloa!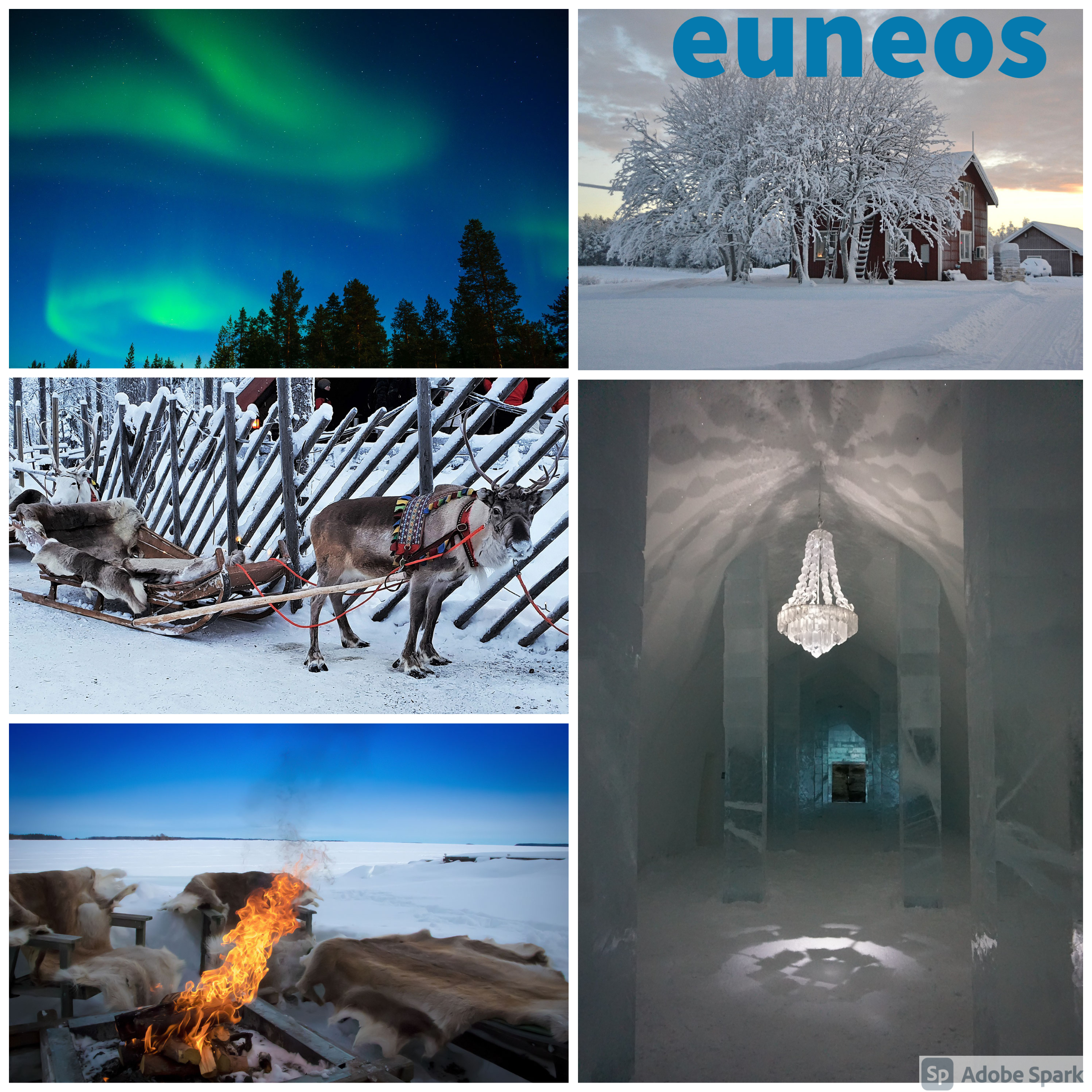 Benalmadena, Spain


The course takes place at Sensara, Benalmadena located at Calle Arroyo Hondo, 29639, Benalmadena only 20 minutes walking distance from the picturesque Benalmadena Pueblo and a 20 minute drive from the famous Costa Del Sol in Benalmadena. The premises we use have several working areas enabling more interactive approach. The venue provides private WIFI with a strong internet connection. There is a restaurant on site for coffee breaks and lunch.The majestic sun of Andalusia enriches the taste of the paella, local tapas, the matured manchego cheese, the sizzling pil-pil and many other delicacies. Its deep warmth can be particularly tasted in the sweetness of the Malaguena wine.The remarkable city of Malaga is only about 18 km away. The birthplace of Picasso, the Alcazaba, Teatro Romano, the Cathedral, Centre Pompidu, Picasso Museum, Parque de Malaga, Puerto Malaga, Semana Santa processions and many more are spectacular experiences that take the breath away...