Learn the latest skills
Digital Turn: How to make your school more digital course is a quality course and the best way to learn what your school needs to become more digital. The Digital Turn course focuses on change management on the organisational level, in the context of designing, implementing and evaluating school-wide digital innovations. Although the course targets mainly the primary, secondary and high school leaders, ICT coordinator, and teachers who want to get broader visions on digitalisation, it is also useful for staff of vocational schools/ adult educators. Some of the main topics of the course include: digital turn in schools and the role of school leaders, Upgrading school's digital infrastructure: mobile devices, network, online learning tools and environments, school-wide policy on digital safety, supporting pedagogical innovation: innovative learning scenarios, creating and managing, copyright and licensing digital learning resources, examples on successful school-level digital innovations from other countries and more.
The added value of the course is that it offers app search/store possibilities, experience in the tablet/apps use exchange, innovation in methods and approaches while using the m-devices, and implementation of them into daily activities in teaching and learning.


Upskill your organization
Target group are the school management, teachers, special education teachers and all other non-teaching experts and staff working in school education, adult education and VET.
The course covers a wide range of topics that schools need to consider and tackle when introducing/updating and securing digitalization in their school:
Digital turn in schools and the role of school leaders
Research on digital innovation in schools, Fullan's framework for whole-school digital turn
Upgrading school's digital infrastructure: mobile devices, network, online learning tools and environments
School-wide policy on digital safety
Supporting pedagogical innovation: innovative learning scenarios
Creating and managing, copyright and licensing digital learning resources
Teacher education & in-service training and game-based learning.
Change management in school: supporting teachers, disseminating best practice, involving parents and community
Monitoring and communicating the results of your school's digital turn project
Examples on successful school-level digital innovations from other countries.
The course methodology is effectuated and build's on Michael Fullan's ideas on school development where team of qualified teachers/coordinators and school leaders work together as a task force group for planning and implementing whole-school digital innovation. Digital innovation in schools requires systemic change management that is carried out in collaboration between principals, teachers, pupils, parents and local community. Too much change at once could cause negative reaction among teachers, pupils and parents, especially if the change is forced on employees by the school's administration. Hence the need for developing a mix of different competences that should be present within the school team: technical, pedagogical, communicative, international/intercultural collaboration etc. Participants work individually or in groups on a concrete product to be used in the own school.
Earn a certificate
The course participants will get a Certificate of Active Attendance.
The competences acquired will be validated by the course organisers on the Europass mobility.
What makes Euneos the leading course provider in Europe?
Euneos consistently has regards to challenges and retaliates by offering multiple options for quality courses to its clients following the Quality Standards for courses under Key Action 1 as required by the European Commission.
On-site courses
Digital Turn: How to make your school more digital on-site courses take place in Tallinn, Estonia, Cadiz, Spain, Santa Cruz, Tenerife and Amsterdam/Utrecht the Netherlands. Digital turn: How to make your school more digital are 7 day courses that start on Sunday afternoon and end on Saturday at 13:00 o'clock.
> planned courses
CONFIRMED 29 May – 4 June 2022, Amsterdam/Utrecht Netherlands.
23 – 29 October 2022 Cadiz Spain.
8-14 January 2023 Santa Cruz Tenerife, Spain.
21 – 27 May 2023 Rijeka, Croatia
22-28 October 2023 Tallinn Estonia
Register by mailing to courses@euneos.eu.


Euneos has an international team of trainers who are the most experienced in the field of their expertise. Meet Euneos' trainers for the How to make your school more international course:
Main organiser / trainer

Mart Laanpere, PhD
Senior researcher in the Tallinn University, Estonia, Head of the R&D Centre for Educational Technology in Tallinn University
Former mathematics and physics teacher and school principal
After working as a mathematics & physics teacher and school principal, he has been involved in teacher education and educational technology research for last 20 years. Mart has been contributing to international research projects focusing on the use of mobile technology and social software in teaching and learning. He is coordinating the training of school teams in the project "Digital Turn towards 1:1 Computing" funded by Samsung (www.samsungdigipoore.ee); and expert in school digital innovation and change.

Peter Rafferty
a primary teacher in Green Park Primary, Liverpool (UK)
His school was at the forefront of the UK educational blogging revolution and has influenced, guided and led the way in which schools have used blogging as a platform to engage locally, nationally and internationally. Presenter and trainer in UK and Europe


Romil Rõbtšenkov
PhD candidate

Lecturer of computer science and PhD student in Tallinn University, Estonia

Software project manager for the Digital Mirror and LePlanner services.
Euneos choice of venues is based on two essentials: delivering professionalism and assuring personal well-being in order to warrant enjoyable course experience.


Tallinn, Estonia
The course takes place at Tallinn University, located in the heart of Tallinn, Narva Road 25. Besides the professional working venues and conditions provided for an extraordinary learning experience, the University building is situated in the central part of Tallinn within a walking distance to many famous sights such as the Old Town, Kardiorg Park, Tallinn Port and much more. Whether you have a refined taste of a gourmet or you will rather enjoy a tasty bite of street food, Tallinn is the best place to pleasure your taste buds by taking a culinary excursion at Pärnu Museum, Open Air Museum and many other food festivals. In other words, Tallinn is the best place for food lovers where you can enjoy the best of the culinary world for less. After a nice meal, one can enjoy one of the five seasons in Estonia by roaming in the untouched nature and breeding the cleanest air, enjoying a hike, horseback riding , birdwatching etc. Estonia is proud of its quality labels and it is considered to be the green travelers' paradise.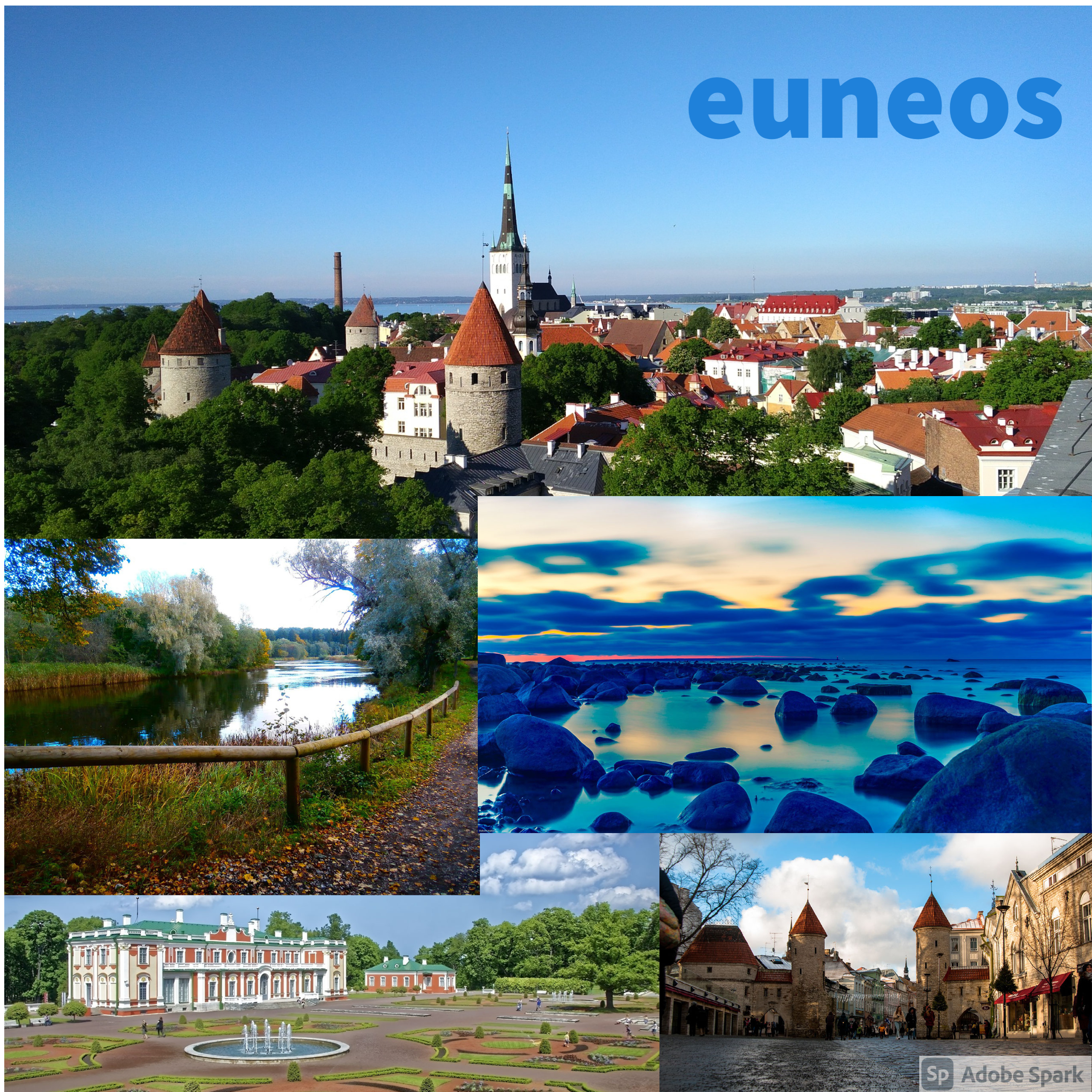 Cadiz, Spain
Valdelagrana is a residential and holiday area in the city of Puerto de Santa María, very close to Cadiz and Jerez de la Frontera. Hotels are located in a wonderful gold sand long beach, and the area has a lot of shops restaurants and bars, an it is very well communicated by train, or bus with Puerto de Santa María, Jerez de la Frontera and Cadiz (also by boat). The weather in October has an average temperature 19,1º C (day time high average 23 º C). The area of Valdelagrana has a natural park called "Los Toruños", very nice to visit in the afternoon.
Valdelagrana, El Puerto de Santa María, and Cadiz are very old and wonderful cities to visit. This area is close to Jerez de la Frontera and the best scenario for sherry wine and brandy production. Also, you will find a great variety of local food call "tapas", so that going out in the evening become on a special trip for the senses. There are different type of activities that we will organise depending on demand: bicycle tour to the natural park "Los Toruños", visit of the city of Cadiz in the afternoon, visit to a wine cellar and more.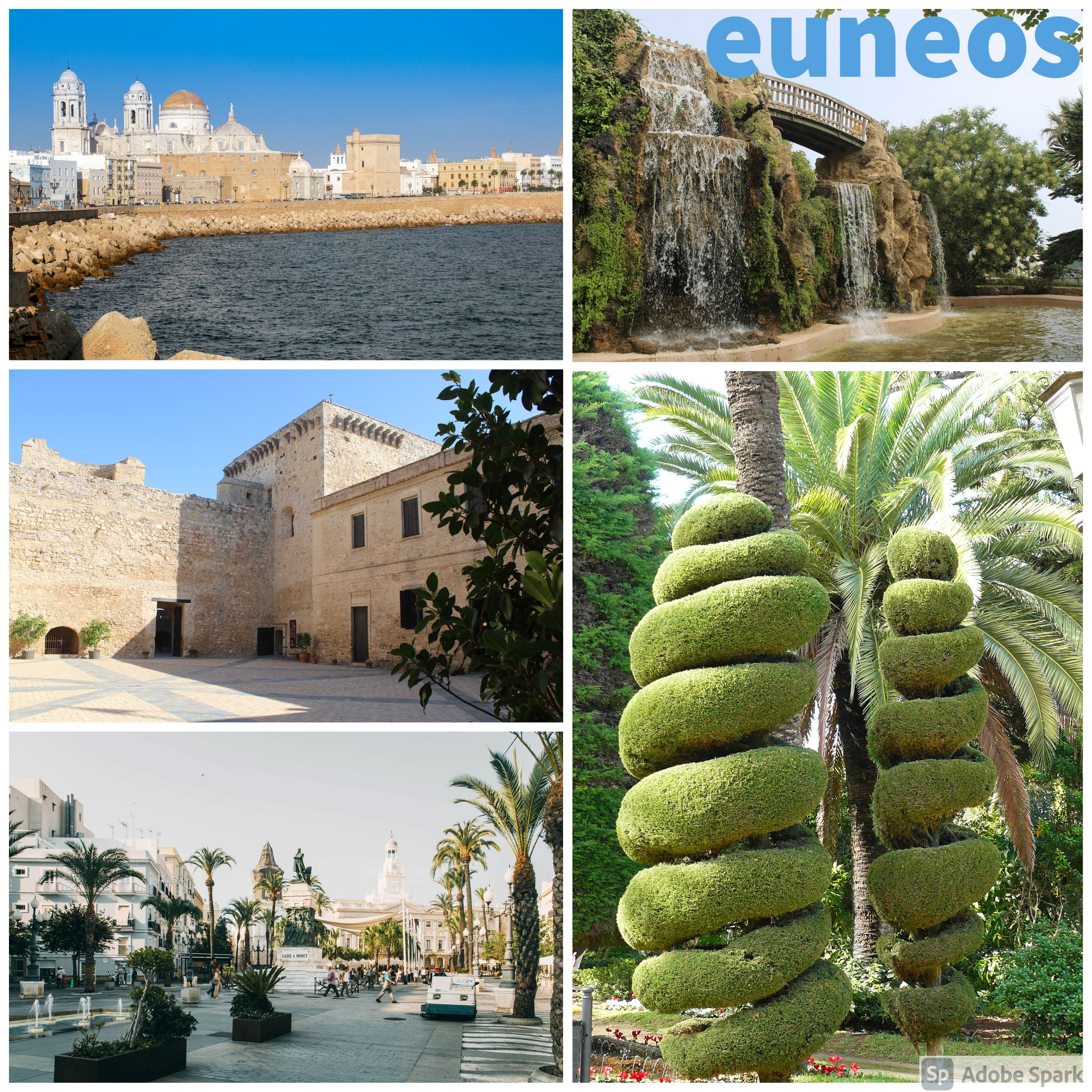 Santa Cruz, Tenerife
The educational center Las Indias is located on the top of a hill, Calle Eladio Roca, 8 in Santa Cruz. While in Tenerife, one can enjoy the sun on some of its famous beaches: Playa de las Teresitas, Playa de la Pinta, Playa de Las Gaviotas, El Pris and many more. If you are not a beach person but still enjoy the outdoors, Tenerife offers many other activities such as hiking, safaris, eco tours and other. We warmly recommend that you visit some of its more urban attractions such as: Auditorio de Tenerife Adan Martin, Museum of Nature and Archeology, Plaza de Espana, Parque Garcia Sanabria, Plametum of Santa Cruz de Tenerife etc. Speaking of food and drinks, Tenerife is well known for its fresco goat cheese, fresh fish, rabbit stew combined with mojo sauce and some of its wines like Bodegas Monje (Camino Cruz de Leandro 36) and Bodega Reveron (Los Quemados 8).
Amsterdam/Utrecht, The Netherlands
The course venue is located at Zaalverhuur 7 in Utrecht with a one day school visit and cultural trip to Amsterdam. Besides the Amsterdam Canal Trip offered, we warmly recommend that you visit the Van Gogh Museum, Anne Frank House, Rijksmuseum, Stedeljik Museum, Dam Square, Vondelpark and much more. While in Utrecht you can join different tours such as: sightseeing tours, architect tours or cultural tour or visit some of its churches, cathedrals, specialty museums and more. Traditional Dutch foods that you should try while in the Netherlands include small pancakes poffertjes, pickled haring with onions, stamppot, Dutch doughnuts oliebollen or the delicious appeltaart. Welkom!